I hate getting loads of junk mail but I like being able to browse through lots of different catalogues when I'm on the hunt for something specific like redecorating my master bedroom. I found this app called "Catalogue" by The Find that puts all your favorite catalogs in one easy to use app on your phone. No more loads of wasted paper being delivered to your door with all of the convenience of being able to easily browse through several catalogs.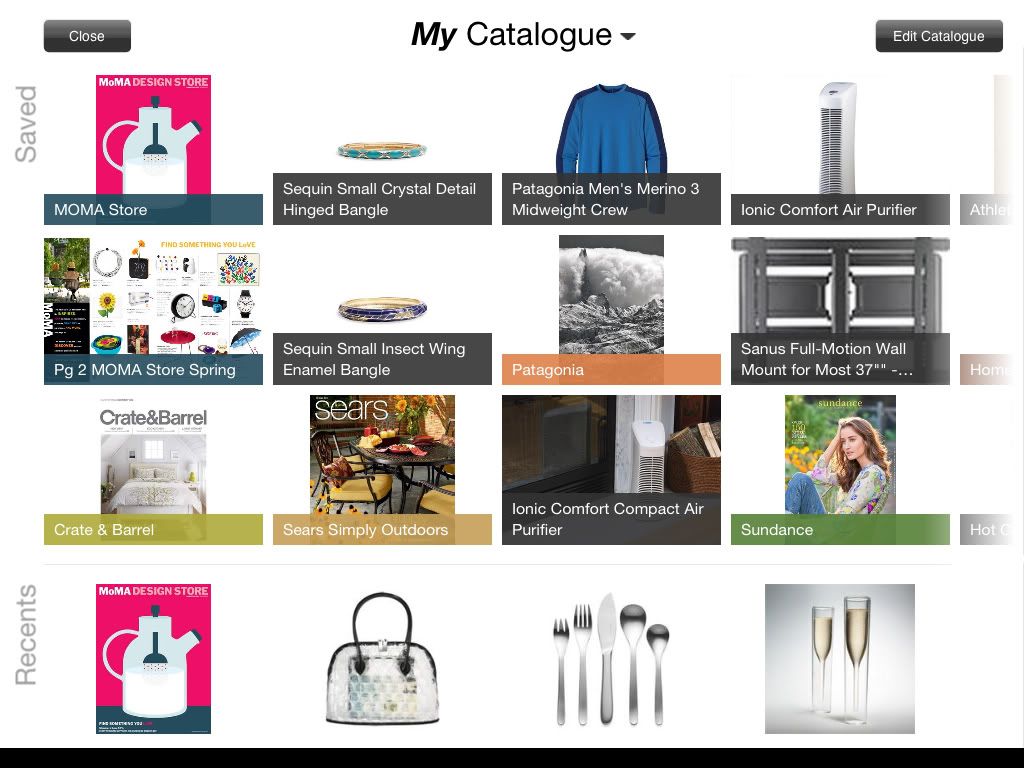 The Catalogue App by TheFind.com is a free and new way to browse through all your favorite store catalogs available for iPad, Kindle Fire and Android (large screen) phones. At any time, there are roughly 95 catalog merchants featuring 175-200 issues inside the app including fashion, beauty, home, kids and more.
Unlike traditional catalogs, Catalogue consumers can pull together their own personal favorites from various brands into one location, check local store availability, take a peek at the retailers sale emails and, "using Camera View", can even see how an item would look in their own home.
Some interesting facts about those unwanted pieces of junk mail that arrive at my door:
• 5.6 million tons of catalogs and other direct mail advertisements end up in U.S. landfills annually.
• The average American household receives unsolicited junk mail equal to 1.5 trees every year—more than 100 million trees for all U.S. households combined.
• 44 percent of junk mail is thrown away unopened, but only half that much junk mail (22 percent) is recycled.
• Americans pay $370 million annually to dispose of junk mail that doesn't get recycled.
• On average, Americans spend 8 months opening junk mail in the course of their lives.
So ditch the traditional catalogs and get the Catalogue app for your phone or iPad!

*This post is part of a Blogger Ambassador program which I have received monetary compensation for participating.